Community @ Allen Creek Preschool
Allen Creek Preschool has long standing traditions which build community and strengthen the relationships between adults and children. Some of these are open to the public, like our Thoughtful Parenting Series and Dining 4 Kids, our annual fundraiser, while others are for current members of the school community. The latter are seasonal affairs, marking transitions, celebrating creativity, and creating memories. They are generally run by our teaching staff and coordinated with Parent Council.
School Community Through the Year
Welcoming and Get Together for New Families
Fall Clean Up: Featuring cider, raking, planting perennials, trimming trees, & picking apples.
Fall & Spring Family Art Nights: Evening celebrations of the arts combining acts of creation and making music: Art Night Photo Galleries.
Winter & Spring Community Meals: Thematic meals concocted by the children, prepared by children and staff, and served to all our families.
Spring Clean Up: Getting into the season through planting, preparing beds, and sweeping away the last bits of winter.
Fourth of July Parade: While not a school year event, staff regularly organize an entry and walk in the parade.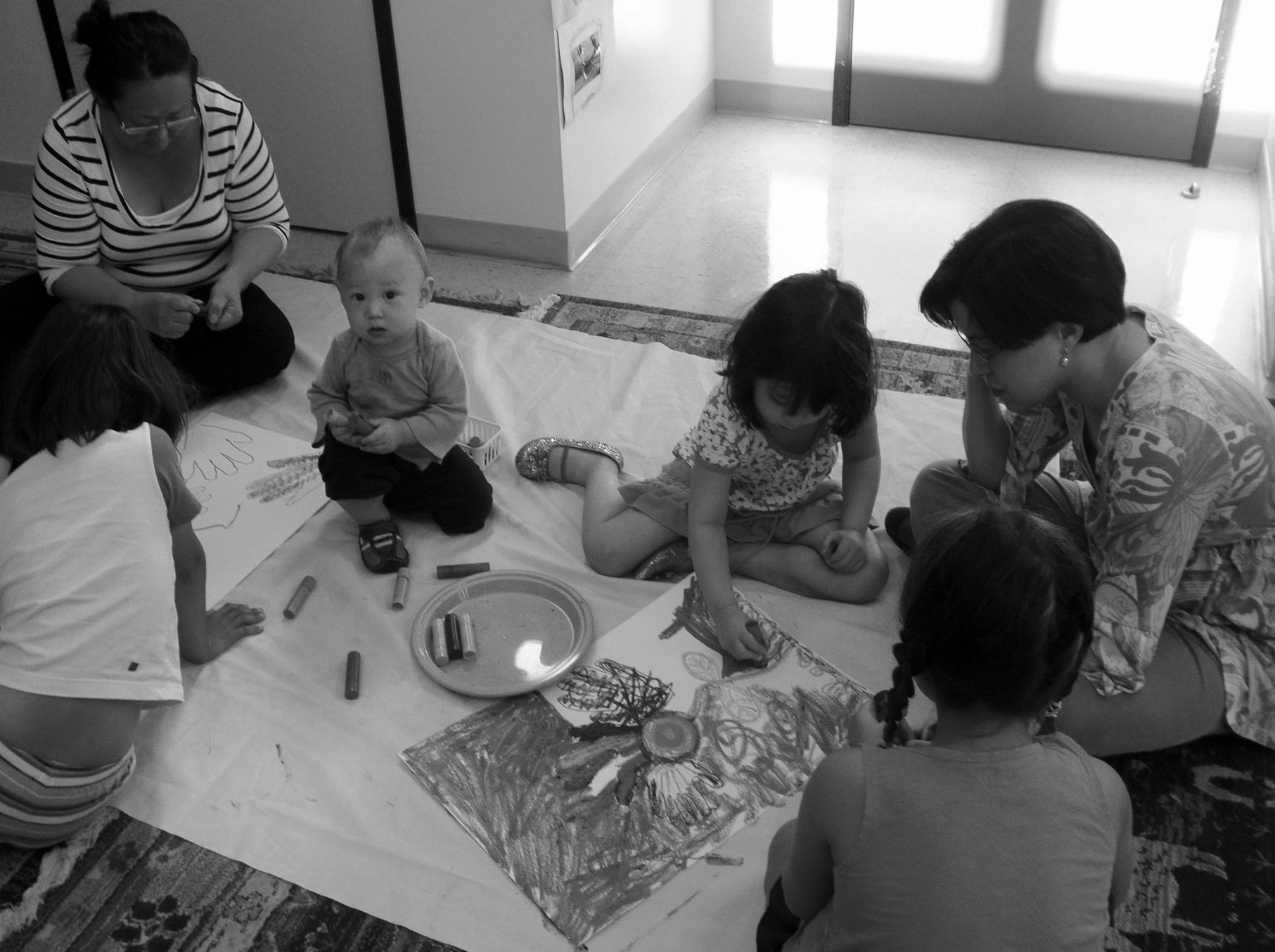 Parent Community Throughout the Year
Bimonthly Parent Groups: Facilitated by Family Consultants, these groups for current parents meet by classroom for wide-ranging discussions of various aspects of parenting, child development, schools, and related issues.
Thoughtful Parenting Series (Open to the Public)
Dining 4 Kids (Open to the Public)
BLOGS
Allen Creek Recipes: Sharing Meals Together
While low to the ground, for the most part, and surrounded by tiny chairs, the experience of sitting down at a table for a meal at Allen Creek is a joyful part of our lives at the school. From Community Meals, prepared by the children and teachers, to the teacher birthday potlucks, to Dining 4 Kids, our annual fund-raiser, sharing food together is a foundation of the relationships that sustain us. What follows in this blog, we hope, is a record of the dishes, snacks, meals, recipes, menus, and choices that have graced our tables. Please contact the school if you have something to share with all of us.